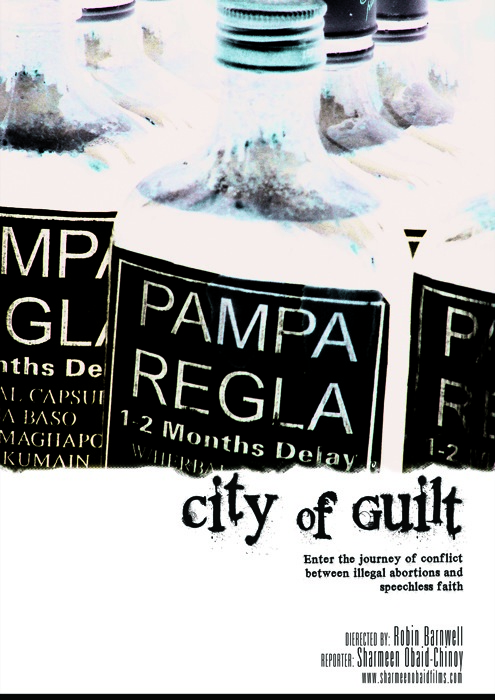 Running Time: 24 minutes
Producer: Robin Barnwell, Reporter: Sharmeen Obaid Chinoy,
Year: 2006
Aired on: Channel 4
In the next 30 years the population of the Philippines is set to double to 170 million. Contraceptives are frowned upon and abortion is illegal but every year more than half a million Filipina women are so desperate they undergo harrowing illegal abortions, despite the fact that at least 80,000 end up seriously ill in hospital.
Filmmaker Sharmeen Obaid Chinoy's journey begins in Metro Manila, where 35% of its 12 million inhabitants live in slums. She spends time in the capital, understanding the battle being played out between the Catholic Church's pro-life groups and women rights groups.