Transgenders: Pakistan's Open Secret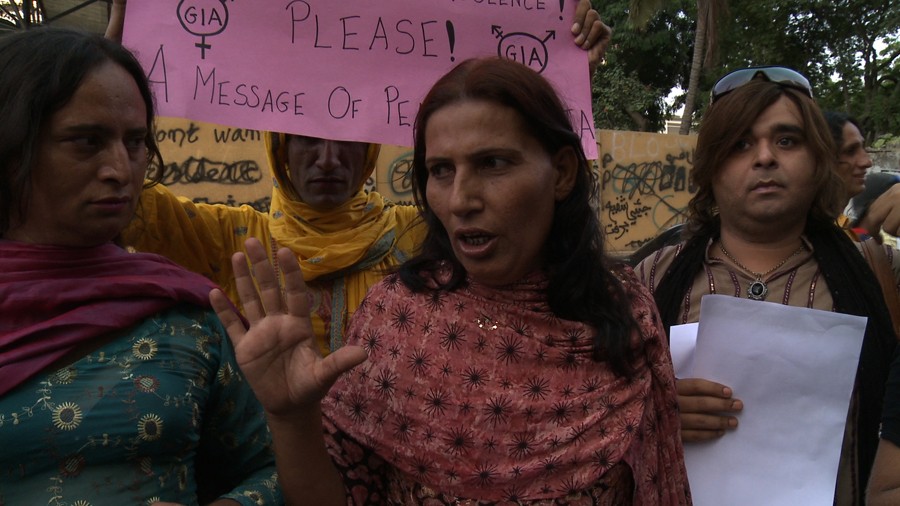 More 4 (UK)
December 13 2011
Many among Pakistan's transgender community scrape a living through dancing, singing and begging on the streets of Karachi. Others earn money catering for the sexual needs of men in the city's seedier districts.
Thrown out by their families as children, they usually find their way to the tougher parts of the city where, hidden from the conservative mainstream, groups of outcast transsexuals have come together to create underground communities or 'families'.
This film follows the stories of three transgender people, each of whom represents a different way of life in the country.
Maggie is a prostitute who dreams of becoming an air hostess, while Chahat was abandoned to the streets by her middle-class family for her feminine ways. Sana is Karachi's most sought-after transgender dancer, who wants to give up the profession after a particularly gruesome gang rape.
Transgenders were until very recently not entitled to Pakistani nationality. They still have scant access to education, employment or state protection, and are frequently victims of violence, although most of Karachi's population tolerate them, partly due to beliefs that they can give blessings towards a happy and successful life and, equally, the threat that they may curse those who treat them badly.
But there is hope: the local tax office has advertised for transgenders to work as tax collectors. Clever government officials have realised that the embarrassment factor of a group of encountering a multi-coloured singing she-males is enough to make even the most stubborn tax evaders pay up.
Can Sana get one of those jobs? Will Chahat ever escape the desperate poverty she faces on a daily basis? And will Maggie fulfil her dream to fly away?
True Stories commissions and showcases the best international feature documentaries.